Selected "Maui Photographer of the Year 2000" by the largest association of working photographers on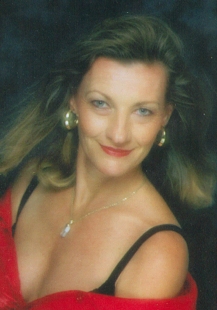 Maui, Terry Rowe has established herself as one of the premier professional photographers in Hawaii.

Living on the island of Maui since 1989, Terry is an accomplished pilot and photographer. Her work has been published in such magazines as Pilot Journal Magazine, People, Who Weekly and the Weekly Reader to name a few. Her clients include George P. Johnson Company, PRC Litton Company Technological Firm, Kapalua Land Company (Pu`u Kukui Watershed) and The Gorilla Foundation (Koko).

Being an accomplished pilot has also been a direct influence on her photography. Her stunning aerial photography includes Hot Air Balloon Rallies, Air Racing Events, and WWII Aviation photographs. You can also see Terry's recent published works in the March - April, 2003, issue of Pilot Journal magazine.

Terry is also an avid animal lover, which is why wildlife photography is also a passion of hers. As Terry says, "Being in nature and capturing the natural environment, is special and tranquil". Her photography also includes spectacular scenic locations as well as flora. Her flora photography can best be described as stunning. Her mixture of settings with the unique colors of Hawaiian flora provides a snapshot into a world that memorizes many and few ever get the opportunity to partake in.

On Maui, Terry is also one of the most sought after wedding photographers. She works with many wedding coordinators and consultants on the island, as well as being booked months, and even years in advance for couples coming to Maui for their wedding. She is also a member of NANPA (Northern American Nature Photography Association) & ISAP (International Society for Aviation Photography).

Terry's passion for photography is real and her drive for excellence is absolute. This commitment to perfection can be seen in all of Terry's work. If a photograph requires getting your hands dirty, or wading in the ocean while wearing a dress, you can be assured Terry will meet the challenge. Her motto is "Catch the Moment", and she definitely portrays this in her work.
---